About Us
Learn more about the team behind PrEP On Demand
Lafayette Foundation Clinic
We are an Internet based medical company comprised of HIV Specialists (American Academy of HIV Medicine). We specialize in the prevention of HIV (PrEP) as well as the treatment of HIV. In our endeavor to prevent new cases of HIV, we promote the concept of Pre-exposure prophylaxes (PrEP) utilizing currently approved regimens including daily oral (Truvada/Descovy) as well as monthly intramuscular (Apretude) preparations.
In our endeavor to prevent new cases of HIV, we embrace and exuberantly approach the concept of Pre-exposure Prophylaxis (PrEP). Our passion is in line with our nation's efforts to End the HIV Epidemic which is directly or indirectly affecting all of our citizens.
One more case is too much! Let us all work to not accept less!
Ending the HIV Epidemic: A Plan for America
The U.S. Department of Health and Human Services (HHS) has launched Ending the HIV Epidemic: A Plan for America. The initiative aims to reduce new HIV infections in the U.S. by 90% by 2030. Ending the HIV Epidemic leverages critical scientific advances in HIV prevention, diagnosis, treatment, and outbreak response by coordinating the highly successful programs, resources, and infrastructure of many HHS agencies and offices.
https://www.cdc.gov/endhiv/index.html
​
We aim to reach the goals listed below borrowed from UNAIDS.org:
♦By 2020, 90% of all people living with HIV will know their HIV status
♦By 2020, 90% of all people with diagnosed HIV infection will receive sustained antiretroviral therapy
♦By 2020, 90% of all people receiving antiretroviral therapy will have viral suppression 
https://www.unaids.org/en/resources/909090
​
To increase access to medication for all, while minimizing stress and maximizing convenience in this busy day and age, we bring PrEP to YOU. On YOUR terms. On YOUR TIME. The need to miss work and drive long distances only to then linger in crowded lobbies is over.
Our VirtualMedicine approach provides safety and anonymity which are concerns of many of our clients. Confidentiality is paramount.  
If you are without insurance or worried about cost, contact us for assistance with resources and programs that we make available to you!
Find out if PrEP on Demand is right for you.
Talk to one of our trusted medical specialists today.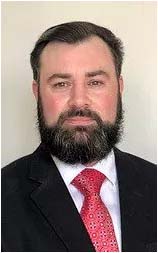 Dr. Jason D. Landry, MD, AAHIVS
Founder / Medical Director

Dr. Jason Landry attended Louisiana State University, studying microbiology with particular interest in virology. He was accepted into medical school at LSUHSC in New Orleans, Louisiana and completed 3 year family medicine residency in Lafayette, Louisiana.

Dr. Landry focused on chronic disease management and risk reduction by implementing dietary and lifestyle modification in conjunction with medical management. His particular interests include diabetes and its associated complications (chronic kidney disease, coronary artery disease, and nonalcoholic fatty liver disease), thyroid dysfunction, rheumatoid arthritis and psoriatic arthritis, liver disease (hepatitis C, hepatitis B, nonalcoholic steatohepatitis), and HIV.